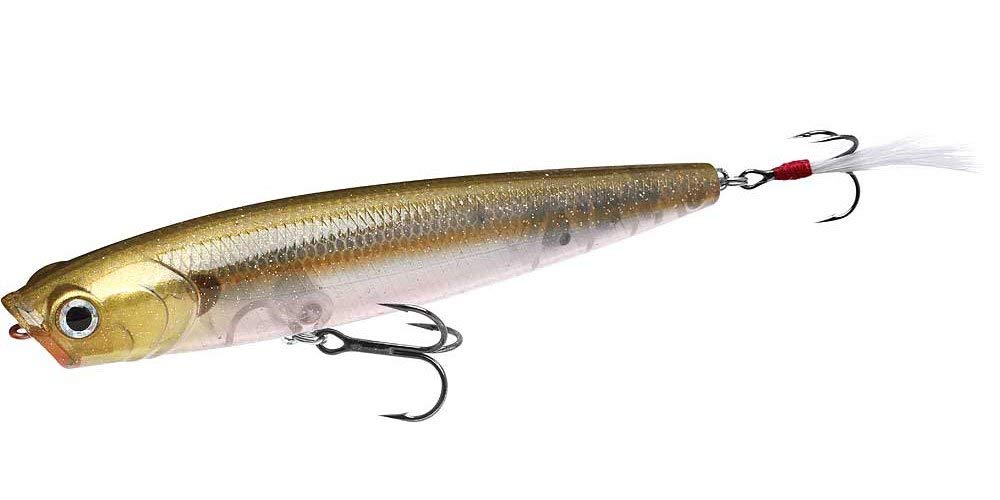 The Lucky Craft Gunfish is a walk the dog style topwater bait that creates a unique walking action on the surface. Unlike other popular walk the dog baits, like the Zara Spook, the Gunfish has a cupped mouth at the front of the lure like a popper. This makes the bait spit water as it's being walked, creating an erratic action that looks even more like a struggling baitfish.
The body of the lure is slim with a pointed tail that contains a tungsten resin weight system, which makes cast extremely long distances, even in windy conditions. When you feel how light the lure is you will be amazed at how far it actually casts.
It also comes with a rattle chamber built in the head of the lure, as well as a knocking chamber in the belly. These two components work together to create a nice attractive noise in the water.
The bait comes with Diaichii hooks, which are ok and will do the trick. But you would be much better off swapping them out with better quality treble hooks like Owner ST-41 Stinger hooks in size 6.
Topwater baits get missed a lot in general, but especially walk the dogs lures. A hook upgrade can significantly increase your hook up ratio. Owner trebles are as good as it gets so you will get more strikes to connect.
The Gunfish comes in four different sizes, ranging from just under three inches to just over five inches. You can fish the smaller sizes with a spinning reel for a more finesse approach, but once you get in to the bigger models a baitcaster is recommended.
They come in over fifty colors, so it's easy to match the local bait fish that bass are feeding on where you're fishing. Check out the video below to learn more and see the lure in action.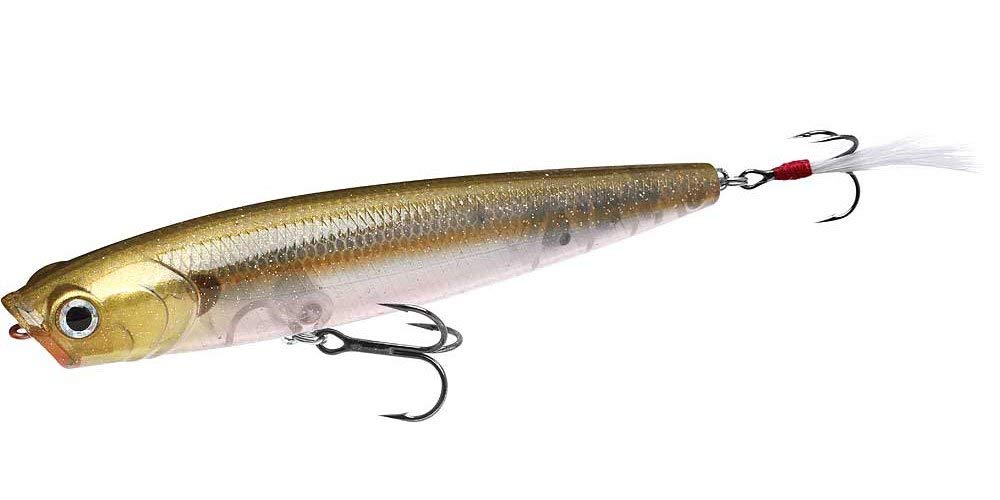 Sizes:
Gunfish 75: 2.9 inches | 1/5 ounce
Gunfish 95: 4 inches | 3/8 ounce
Gunfish 115: 4.5 inches | 3/5 ounce
Gunfish 135: 5.3 inches | 1 ounce
---
---