If you're looking for a brand that narrowly focuses on crankbaits then look no further than Bandit. Originally a standalone company, Bandit was bought out by Pradoco, a large umbrella company that owns many fishing lure brands.
If you're worried about the change in ownership having a negative effect on the quality of their baits you can rest assured that the previous owner Chris Ross has remained on board as the brand manager. Chris remains heavily involved in brand and product development.
Bandit offers a crankbait model for just about every fishing situation, and this page covers all of them. But let's start with the most popular Bandit crankbaits, "the hundred series." Ranging from deep to shallow they go: 300 series, 200 series, and 100 series.
---
---
300 Series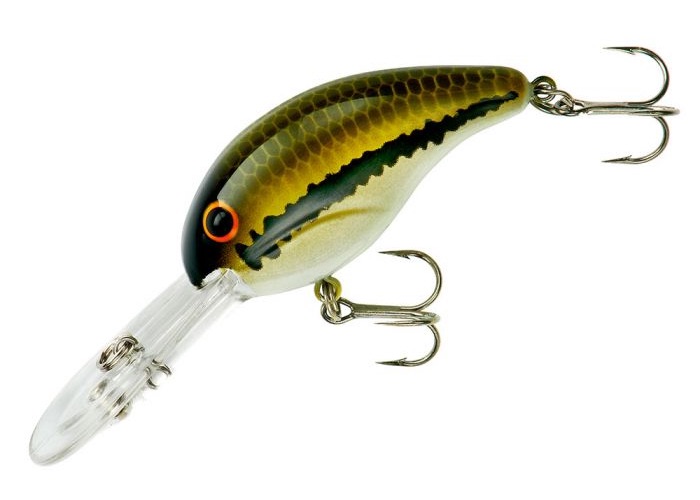 The Bandit 300 series crankbait has a diving depth of twelve feet, making it the deepest diving crankbait that Bandit makes. This is due to it having a larger bill and weighing slightly more than the other hundred series models. Besides that, the bodies are exactly the same shape and size. Naturally, this model is ideal for targeting bass in deep water.
Diving Depth: 12′
Size: 2″
Weight: 3/8 oz.
Buoyancy: Floating
Hook size: #6
Rattle: Yes
---
200 Series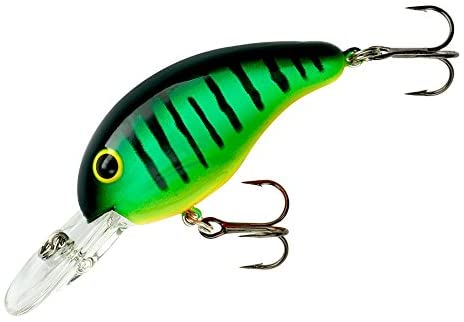 The next level up in the water column is the Bandit 200 series crankbait. This is the mid-diver of the series, with a diving depth of eight feet. On this model the bill is slightly smaller and the bait weighs an eighth of an ounce less than the 300. This is the most versatile model of the series since you can run it shallow or deep depending on retrieve speed and how high or how low you hold the rod tip.
Diving Depth: 8′
Size: 2″
Weight: 1/4 oz.
Buoyancy: Floating
Hook size: #6
Rattle: Yes
---
100 Series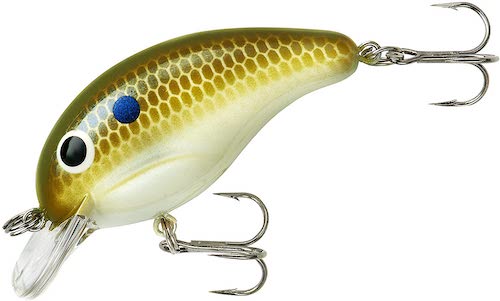 Last but not least, well technically it's the least when it comes to diving depth, is the Bandit 100 series crankbait. It weighs the same as the 200 but has a smaller bill. This is a great choice for working shallow areas and shorelines where you want to deflect off and dig up the bottom.
Diving Depth: 5′
Size: 2″
Weight: 1/4 oz.
Buoyancy: Floating
Hook size: #6
Rattle: Yes
---
Mistake Series

The Mistake Series are simply a subcategory within the hundred series. All they are is a unique color scheme, where each side of the crankbait is a different pattern. This has been proven to be a difference maker in the right situations. As the bait wobbles side to side it flashes the two colors repeatedly.
---
Crappie Series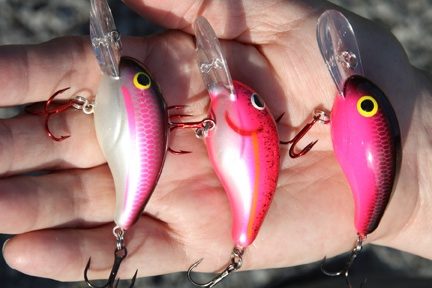 The Crappie Series is another subcategory within the hundred series, and is also made up of specific colors. The one thing they all have in common is pink. For whatever reason crappie are highly attracted to pink, so this series was designed to zero in on crappie.
---
Rack-it Square Bill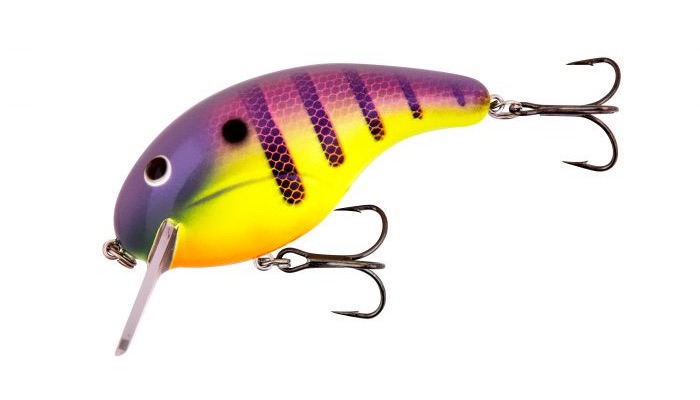 The Rack-It is Bandit's square bill crankbait. These are bigger and heavier than the hundred series crankbaits, and come with larger treble hooks. The Rack-it is a great shallow-runner for working shorelines with cover and gradual depth declines.
Diving Depth: 5′
Size: 2-3/4″
Weight: 5/8 oz.
Buoyancy: Floating
Hook size: #4
Rattle: Yes
---
Footloose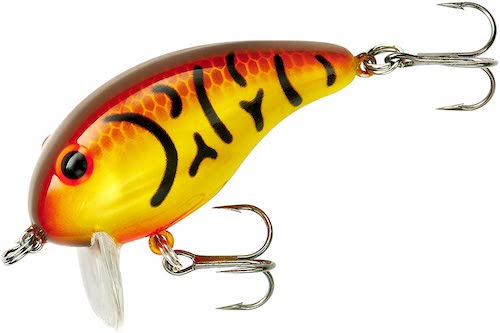 The Bandit Footloose is the shallowest-running crankbait that Bandit offers. In fact, it's more accurately classified as a wakebait. By design you won't get this bait to dive any deeper than a foot. These style baits are designed for running on the surface or just below.
Diving Depth: 0-1′
Size: 2″
Weight: 1/4 oz.
Buoyancy: Floating
Hook size: #6
Rattle: Yes
---
Flat Maxx

The Bandit Flat Maxx is a flat-body crankbait that comes in two versions: deep and shallow. The deep version runs 8-12′ and the shallow runs 4-8′. Like most flat-bodied crankbaits, the Flat Maxx has a tighter wobble and thrives in cold water conditions. It's also equipped with a coffin lip, designed to help it deflect off hard cover.
Diving Depth: 4-8′ and 8-12′
Size: 2-3/4″
Weight: 1/2 oz.
Buoyancy: Floating
Hook size: #4
Rattle: Yes